Past Events
Tue 23 May 2017
6.30-8.00pm
Arab British Centre Meeting Room, 1 Gough Square, EC4A 3DE
At the next Banipal Book Club meeting we will be discussing The Bamboo Stalk by Kuwaiti author Saud Alsanousi, which won the 2013 International Prize for Arabic Fiction and the 2016 Saif Ghobash Banipal Prize for Arabic Literary Translation. And we will be joined by prize-winning translator Jonathan Wright, who has twice won the Saif Ghobash Banipal Prize for Arabic Literary Translation. Most recently in 2016 for his translation of The Bamboo Stalk.
Click here to download a PDF invitation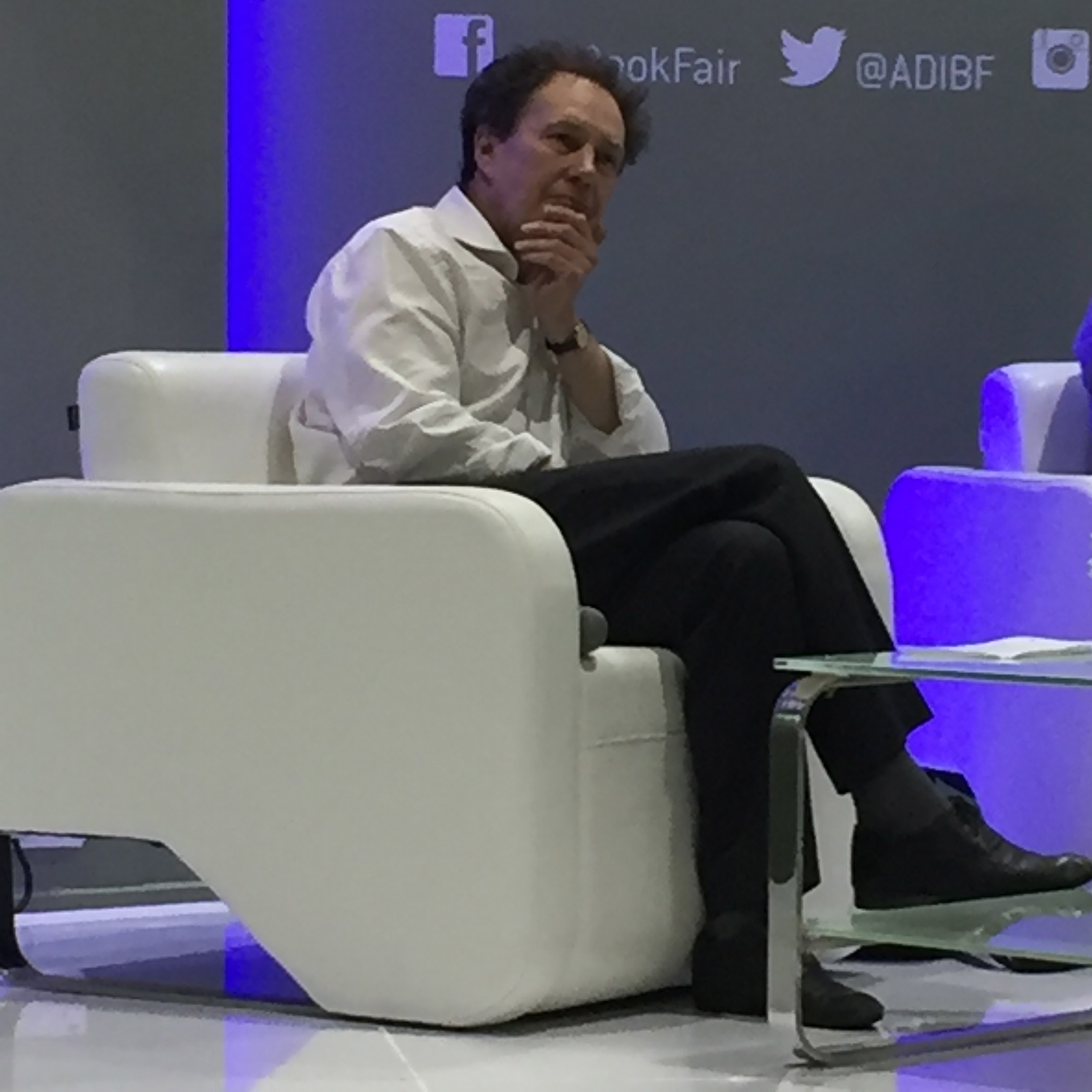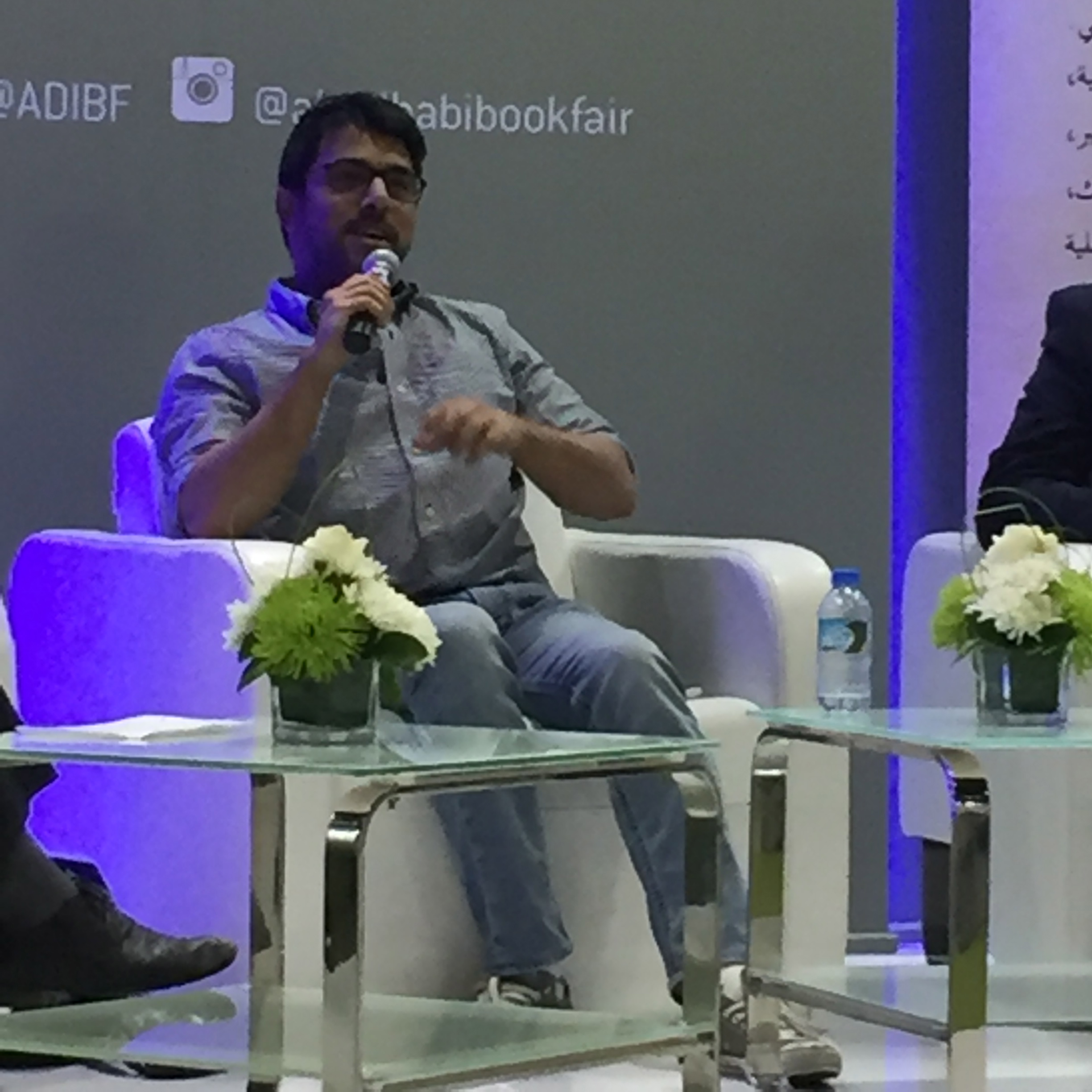 Jonathan Wright and Saud Alsanousi at a Banipal panel at the Abu Dhabi Book Fair on 30 April 2017,
discussing the role of literary translation in spreading Arabic literature.


Saud Alsanousi was born in 1981. His debut novel Sijeen al-Maraya (Prisoner of Mirrors) won the Laila al-Othman Prize for novels and short stories by young writers in 2010; an excerpt translated by Sophia Vasalou appeared in the Fiction from Kuwait special feature in Banipal 47.

The Bamboo Stalk is Alsanousi's second novel. It follows half-Filipino, half-Kuwaiti teenager Jose as he moves to the Gulf, facing prejudice and discovering the injustices in both his countries as he tries to find a place for himself in the world.


"It holds a mirror up to Kuwaiti society, and to Gulf Arabs' relationship to migrant labour" – The Guardian

Jose's mother, Josephine, comes to Kuwait from the Philippines to work as a maid, where she meets Rashid, an idealistic only son with literary aspirations. When Josephine becomes pregnant, and with the rumble of war growing ever louder, Rashid bows to family and social pressure, and sends her back home with her baby son, Jose. Brought up struggling with his dual identity, Jose clings to the hope of returning to his father's country when he is eighteen. It is at this point that the novel begins. With a Filipino face, a Kuwaiti passport, an Arab surname and a Christian first name, will his father's country welcome him? The Bamboo Stalk takes an unflinching look at the lives of foreign workers in Arab countries and confronts the universal problems of identity, race and religion.

"A tender, frank and absorbing story of a young man trapped between two worlds. He finds that "it's my destiny to spend my life looking for name, a religion and a country" – The Independent

Some reviews of The Bamboo Stalk:

https://www.theguardian.com/books/2015/may/23/the-bamboo-stalk-rags-to-riches-tale-that-holds-a-mirror-to-kuwaiti-society

http://www.banipal.co.uk/book_reviews/117/the-bamboo-stalk-by-saud-alsanousi/

http://www.independent.co.uk/arts-entertainment/books/reviews/the-bamboo-stalk-by-saud-alsanousi-trans-jonathan-wright-book-review-10181515.html

https://www.ft.com/content/4abb6e72-e746-11e4-8e3f-00144feab7de

Read an extract from the novel here: https://www.wordswithoutborders.org/article/the-bamboo-stalk

Read an interview with the author here: http://www.thenational.ae/arts-lifestyle/the-review/book-club-author-interview-saud-alsanousi-discusses-his-controversial-novel-the-bamboo-stalk

The novel is available to buy from Amazon and http://www.alefbookstores.co.uk/ and www.waterstones.com.

There is a copy in the BALMAL library and Westminster libraries also has several copies.

Please do share this invitation with friends and colleagues. The book club is informal and free to attend but spaces are limited so please RSVP to bookclub@banipal.co.uk

For more information about Banipal and the book club please visit: http://www.banipaltrust.org.uk/library/ and http://www.banipal.co.uk/ or email bookclub@banipal.co.uk