Past Events
Thu 24 November 2016
6.30pm
Meetings Room & Library, Arab British Centre, 1 Gough Square London EC4A 3DE

The Banipal Book Club is back!


We will be discussing The Longing of the Dervish by Hammour Ziada, translated by Jonathan Wright. The Arabic original won the Naguib Mahfouz Medal for Literature in 2014 and was shortlisted for the International Prize for Arabic Fiction in 2015.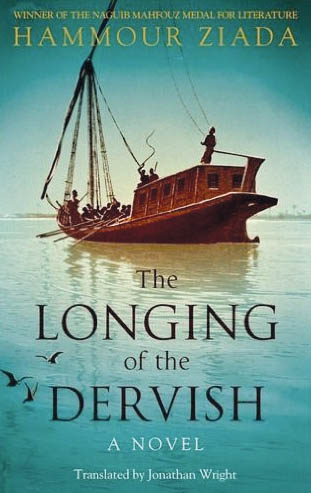 "Explores a seminal moment in the region's history" — The Guardian
"An intricate love story of a Sudanese slave in the world of the Mahdist movement in nineteenth-century Sudan" — Award Committee of the Naguib Mahfouz Medal for Literature
"A rich and sensitive novel, The Longing of the Dervish reflects on tolerance, prejudice and freedom in ways that transcend its historic setting" — Financial Times
The Longing of the Dervish is an unconventional love story, set in 19th-century Sudan against a background of war, religious fervour and political turmoil. It explores a significant moment in Sudanese history, tracing the rise and fall of the Mahdist state in Sudan. The love story is the driving force of Ziada's historical narrative, which explores sobering themes such as slavery, imprisonment, religious hypocrisy, and racism. As the Mahfouz Medal Committee accurately observed, Ziada's "illustration of the devastation caused by the Mahdi uprising, a fanatical, extremist, and violent religious movement . . . is a powerful statement on the current scene in the region where religious extremism is causing havoc."
Hammour Ziada was born in Omdurman, Sudan, in 1977. He is currently working as a journalist based in Cairo, Egypt. He has worked as a civil society and human rights researcher and as a journalist for a number of Sudanese newspapers. He is the author of two novels and two collections of short stories.
Read an extract from the novel click on the link: http://hoopoefiction.com/book/the-longing-of-the-dervish/


To buy a copy from Amazon.co.uk, click here
To download an A4 flyer about the book club meeting, click here

The book club is a free event but seats are limited,
so do book a place by emailing bookclub@banipal.co.uk.
We look forward to seeing you there!