Past Events
Thu 19 March 2015
6.30pm
Meetings room & Library, Arab British Centre, 1 Gough Square, London, EC4A 3DE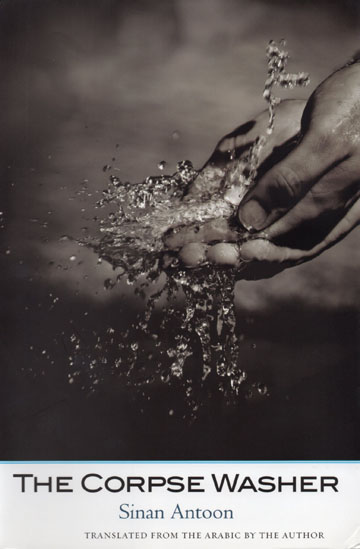 THE CORPSE WASHER
by Sinan Antoon
translated by the author
Winner of the 2014 Saif Ghobash Banipal Prize for Arabic Literary Translation


Read the Tanjara Blogspot report on the 24 February celebration at Waterstone's Piccadilly with the author/translator Sinan Antoon
You can also read more about Sinan Antoon's The Corpse Washer in Farid Farid's article on The Guardian: Sinan Antoon: an Iraqi novelist living in continuous mourning :
"Antoon is interested in teasing out the embodied tension of living and working in the country that occupied his homeland, and talks of the sense of estrangement when witnessing the horrors of a protracted conflict. Talking about writing against a backdrop of ravaging violence, he says "oftentimes I am speechless, like many of us are, but we are in the business of words so we have to somehow try and represent the effects of all of this on human beings".

For all information about winning the prize go to: http://www.banipaltrust.org.uk/prize/award2014.cfm
Attending the book club is free, of course, but just to check numbers for seating, please RSVP to marco@banipal.co.uk. Many thanks.