Past Events
Wed 05 March 2014
2.30pm-4.30pm
The Arab British Centre, 1 Gough Square, EC4A 3DE


Join us for an afternoon of poetry readings and discussion on the seventh anniversary of the bombing of Baghdad's al-Mutanabbi Street.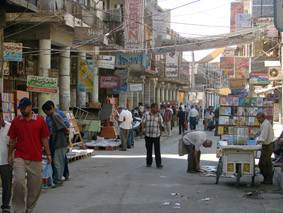 On 5 March 2007, tragedy struck the heart and soul of Baghdad's cultural and intellectual community. Al-Mutanabbi Street, pictured above in 2008 by Nihad al-Azzawi, was devastated by a car bomb which killed over thirty people and wounded more than one hundred. The winding street filled with bookshops and outdoor stalls has for centuries been a meeting place for poets, political dissidents and literary aficionados, and is named after the famous 10th century classical Arab poet, Al-Mutanabbi.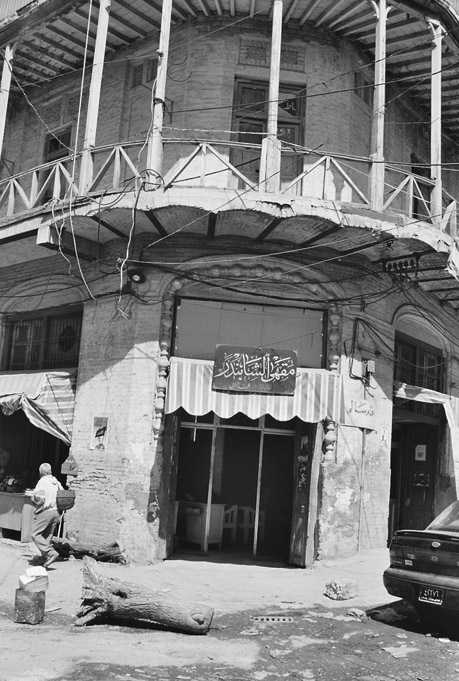 Beau Beausoleil, founder of the coalition Al-Mutanabbi Street Starts Here, expressed the importance of commemorating the anniversary of the bombing: "I'd like to dedicate the readings this year to the tens of thousands of "disappeared" in Iraq. I'd like to dedicate these readings to the Iraqi dead who are still in mass graves, or in isolated shallow ditches. To all the Iraqi dead that have still not been found by their families. We all understand the grief of knowing that your loved one is most probably dead, but never having the chance to see their body, never having the chance to have your grief be made visible in the presence of that body. And of never having the chance to send that body on its journey with your love."

On the anniversary of the attempt to silence the free voice of literature and books, the Arab British Centre and Banipal invite readers, writers, translators, publishers and booksellers, to support and celebrate the significance of independent publishing and bookselling.

Helping to place the bombing in its wider context, there will be a discussion with London-based publishers and booksellers Margaret Obank, co-founder of Banipal; Barbara Schwepke, founder of Haus Publishing and the bookshop BookHaus; Ghassan Fergiani, founder of Darf Publishing, Dar Fergiani and three London bookshops including West End Lane Books. The panel chair is journalist Brian Whitaker.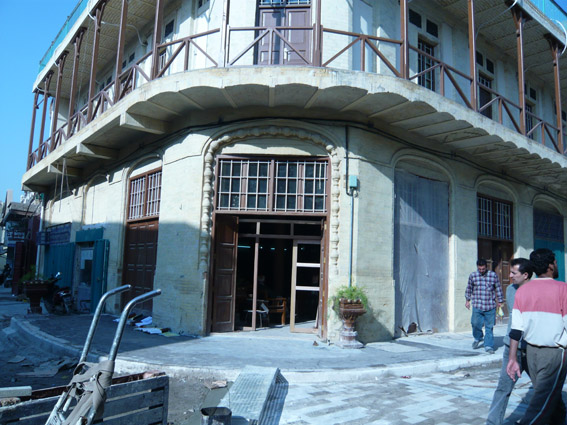 Shahbandar Café in 2008, after some repairs


To coincide with the discussion, the Iraqi actress Dina Mousawi and Syrian actor Ammar Haj Ahmad will perform poems by Saadi Youssef from the anthology Al Mutanabbi Street Starts Here. Photographs of Al-Mutanabbi Street will be projected throughout, portraying the energy of the bookselling community before and the tragedy after the bombing.
This event will also give the audience an opportunity to browse the Banipal – Arab British Centre Library of Modern Arab Literature (BALMAL) for related books, and purchase copies of Al-Mutanabbi Street Starts Here.
Wednesday 5 March 2014 | 14:30 – 16:30
Meeting Room, The Arab British Centre, 1 Gough Square, London, EC4A 3DE.
This event is FREE but please RSVP so we have an idea of numbers.
RSVP | info@arabbritishcentre.org.uk | 020 7832 1310

This is a joint event organised by the Arab British Centre and Banipal