Book Reviews

A Map of Home

by Randa Jarrar

Other Press, USA, September 2008
hbk, 304pp. ISBN978-1590512722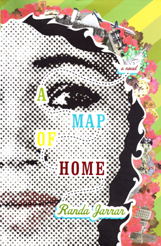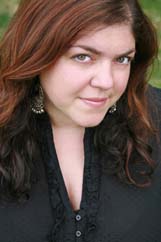 Finding a way home


Randa Jarrar's debut novel, A Map of Home, opens in Kuwait in the early '80s and begins the story of teenager Nidali, born to a Palestinian father and Egyptian mother. Nidali takes the reader through her childhood experiences up to the 1990 Gulf war, when the whole family is forced to flee the country; they rather adventurously drive through war-torn Iraq to the safety of Alexandria, Egypt. After a year attending school in Egypt, Nidali and her family eventually move to Texas in the United States where her saga continues.

Skilfully written, Jarrar tells the story with infectious humour, which has you laughing out loud all the way through. The reader gets to meet Nidali's eccentric family, including her mother who would rather play piano all day than cook meals like a decent Arab wife, her politically conscious father who will not let her have boyfriends until she gets married - which presents an ongoing chicken and egg situation for Nidali and which she has difficulty working out, and her little brother who remains quiet throughout much of the story except at the end when he speaks up in support of Nidali's desire to leave home and go away to university against her conservative father's wishes - something Arab girls "do not do". We meet her religious cousin Esam, who comes to visit from Palestine and ends up confiscating her Wonder Woman stickers as he thinks they represent "a shameless prostitute", we meet Geddo, her widowed Egyptian grandfather, who lives alone in Alexandria and in whom Nidali finds comfort, and also Fakhr, her first "secret" boyfriend nobody knows about.

Jarrar's writing - bold, daring and creative - paints vivid pictures, particularly of a Middle East that many readers may not have access to. Through the various cultural, social and religious references she makes, while always keeping the tone light-hearted, through her irrepressible wit and humour that is especially present during the many tears and dramas that punctuate her story, readers are led on to visualise scene after scene, page after page.

Apart from this first novel, the author's fiction has appeared in Ploughshares and other journals and anthologies. Jarrar is a graduate of Sarah Lawrence College, the University of Texas at Austin and the University of Michigan, where A Map of Home won a Hopwood Award. Highly recommended.

From Banipal 35 - Writing in Dutch

Back to top