Book Reviews
Hussain al-Mozany reviews three Arabic titles


Jidar Bayn Dhulmatain [A Wall Between Two Darknesses]

by Balqis Sharara and Rifat Chadirji

Dar al-Saqi, London & Beirut, 2004
ISBN 1-85516-760-3, 450pp

A Wall between Two Darknesses is the title that the renowned Iraqi architect Rifat Chadirji and his wife Balqis Sharara give their book. As Sharara notes at the beginning, this non-fictional memoir deals with an "authentic autobiography that covers a period of not more than twenty months".

The upper middle-class family of Chadirji, famous on account of Rifat Chardirji's father Kamil Chadirji (1897-1968), the founder of the Iraqi "patriotic-democratic party", live in a wealthy residential district in Baghdad. They have a gardener, a servant, a cook and a chauffeur. But suddenly this carefree life is extinguished when the family are caught up in the vortex of political power and exposed to all manner of accusations, from charges of corruption to espionage, with all those crimes carrying the death penalty. And so begins the humiliation of a successful and renowned architect by a dubious authority made up of puffed up small-time gangsters – the Iraqi ruling clique under Saddam Hussein.

What is narrated, in a remarkably objective tone, is the story of the arbitrary arrest of Rifat Chadirji in October 1978 in his house while he was eating his breakfast, and his unbelievably appalling experiences in a series of prisons in Baghdad. The alternating narrative perspectives of both partners are particularly revealing: Chadirji describes the "inner world" of the prisons while Sharara sheds light upon the "outer world" which has itself turned into a prison, portraying in particular the consequences of the arrest for her own life.

The story's structure clearly follows that of the classical Aristotelian tragedy, while being an authentic contemporary document about a regime of terror, whose bloodthirsty wheeling and dealing was unparalleled in the Arab World. It is also a charming declaration of love by two people who were violently torn apart, and who share a passion for the fine arts, literature, aesthetics and freedom. From this both partners draw their strength for, and confidence in, life.

Rifat Chadirji has been in prison many times in his life – the first time as early as 1953 – but it was never so bad, he notes, as under Saddam's security apparatus. Blindfolded, he sat in front of three torturers supposed to tell them about his "relations with American firms". They put him into a small, dirty cell – two metres long and 1.7 metres wide – together with another four prisoners. They were abused, insulted, tortured and starved, and were not even allowed to receive clean clothes from their relatives. In one of the most touching scenes, Chadirji tells how his trousers were ripped apart piece by piece so that his bottom was finally exposed. "It was good and necessary", he remarks laconically, "that the penis was still covered. Of course, it was a strange feeling to wear trousers whose backside had been entirely ripped out."

Nevertheless, he was not discouraged, on the contrary. He happily philosophised about the role of clothes, the different types of lice, compelling sexual needs, and the "human, cell-like existence", that is, the restriction of space which knows only one purpose – to rob a human being of his innate humanity.
And outside this "existence", the lonely Balqis Sharara eked out her own diminished existence. She was considered a widow who deserved only to be buried immediately. She observed with pain how her circle of friends was breaking up out of fear of Saddam's security apparatus and how she was left alone with her sorrows. She was thrown into the "social mill that grinds a person down and hurls them around like a toy". She was excluded from social events because she became simply the wife of a political prisoner, and therefore someone not allowed to enjoy life, just like a "widow who is not allowed to wear make-up or smart and colourful clothes".

Rifat Chadirji was transferred to the infamous Abu Ghraib prison and shortly afterwards taken to court where he was sentenced to life imprisonment by the "Revolutionary Court". But then, due to mediation by influential family friends and the personal efforts of the formerly powerful defence minister Adnan Tulfah, he was reprieved by Saddam Hussein.

Immediately after his release, the first thing he demanded from his wife was a chilled bottle of beer – "the most delicious beer I have ever drunk". Shortly after, in 1982, the couple left Baghdad und settled in London.

The reason why they kept their dark experiences to themselves for all that time and only dared to publish them now, after the fall of the Iraqi dictator, may be due to the fact that they feared endangering the life of those who remained in Iraq.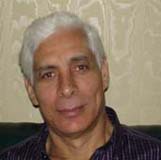 Asrar Abdullah (Abdullah's Secrets)

by Habib Selmi

Dar al-Adaab, Beirut, 2005, 272 pp


From time immemorial Arabs have attributed to rural areas and desert landscapes primordial characteristics such as carefree attitudes, expansiveness, courage, and a sense of comfort. These are places of imagination, of revelation, of unspoilt love. Every kind of settled way of life, and especially urbanisation, naturally disturbs this idyllic image, this romantic archetype. Many Arab intellectuals, too, share this view, and only a few poets have challenged it. Since the publication of the Egyptian Hussain Haikal's Zainab, considered to be the first Arab novel in so far as it employed more or less modern narrative techniques, and up to and including the novels of the Sudanese Tayeb Salih, the Algerian Tahar Wattar's, or the Libyan Ibrahim al-Koni's, this passion for the rural idyll and the desert landscape has been a constant feature.

Yet, in some literary works, this ideal world is, nevertheless, fading. Increasingly it is being contaminated by the effects of encroaching civilisation. Villages and oases are turning into landscapes of ruins: nothing in the Arab world is immune from decay – least of all the people and their customs. Is this an unavoidable change of paradigm with unforeseeable consequences?

It is exactly this moral and intellectual decay that the Tunisian Habib Selmi's novel Asrar Abdullah [Abdullah's Secrets] deals with. The small village that is described here gradually loses its magical and spiritual power – its spell is broken. It assumes a natural form – not that its people are more in tune with nature, they are simply creatures of time. Such a demythologisation of rural-nomadic life is achieved not so much through the narrator's perspective but rather springs from the very hearts of the characters as lovers, sick or disturbed, as quarrelsome individuals or as hypocrites.

The novel itself is not structured with what can be considered a climax or progressive action. Abdullah, a retired policeman, divorces his paternal cousin (who bore him five girls) for no apparent reason and marries a young woman, Khadija, who is utterly obedient. Khadija's single pleasure in this barren land, near to Kairouan, is occasional sex with the elderly husband who is becoming weaker by the day. Apart from that, all she does is carry out his ill-humoured commands. The once feared and powerful man lives off his former days of fame from the time of the French occupation which had brought him wealth and land. According to rumours, he had forced the old owners to sell him the properties – clearly an abuse of his position. And for this he has to atone until his dying day.

When he learns one day a gang of assassins is in the district, he starts to panic, then finds a variety of excuses for that shameful state of affairs, such as his having had to turn away from prayer or the fact that he has neglected the grave of his deceased mother. Furthermore, his closest relatives are clearly only thinking of his estate, while people around him distance themselves from him – all of which adds to his paranoia. The only option left to him is to win over his divorced wife (who lives next door) as an ally. But he does not dare ask her. Instead he peeps at her through a hole in the fence in order to find out what she is doing. This undignified behaviour "which the devil must have whispered to him", develops into a strange obsession and gives new purpose to his life. Plagued with nightmares, delusions and a heart condition, Abdullah finally dies at his "peep-hole".

The total isolation, the drifting apart of the family and the moral decline described in the novel are in sharp contrast to the theories of the famous Tunisian philosopher Ibn Khaldoun (1332-1406), who ascribes courage and bravery to nomadic and Bedouin tribes in every situation as they live in a free environment without any repression by the state or civil society.

Habib Selmi's narrative perspective, written in the present tense throughout, lends the novel a surprising immediacy, while the numerous hints at the present situation of Tunisian society cannot be overlooked. The language, too, is elegant and mature, with aesthetic nuances that are uncommon for North African authors. Selmi today counts as one of the most prominent novelists in his home country and his books are translated into several European languages.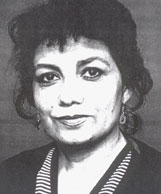 Al-Hudud Al-Barriya (The Land Boarder)

by Maysalun Hadi

Al-Muassassa al-Arabi lil-Dirassat wal-Nashr, Dar al-Faris, Amman, Jordan, 2004, ISBN 9953-36-572-5, 158 pp


Iraqi author Maysalun Hadi's novel deals with love in a close community – a kind of love that cannot be easily defined. Of course, this love affair does not take place in the desert, as in Selmi's novel, but in the heart of the Iraqi capital, Baghdad.

Bayan is a beautiful woman with a slight limp and a chronic stomach ulcer. She was married to her cousin Khaled, who was also her neighbour. He had been a doctor and had tried to cure Bayan's stomach pains. But soon he, too, moved abroad and went to London. Before leaving the country, however, the bus that he was sitting on was attacked by a street gang and Khaled was injured by a bullet in his neck.

After nine years in London, he returns to Iraq, which in the meantime has been occupied by American troops. He immediately tries to get in contact with Bayan, but these renewed advances do not deliver any clear results. A certain coldness and alienation underlie the feelings of the extremely cautious pair. There is neither any physical contact nor any definite declaration of love.

In fact, everything in the novel is blurred, without clear contours. This not only applies to the protagonists but to social and physical contexts, while dates of political events are sprinkled throughout the narrative without any real cohesion.

Even important events, like the war or the military occupation of Iraq, remain, to a large extent, episodic. For the most part they are alluded to by their dates, for example, 1958, the year of the Iraqi revolution, or 1963, when a bloody military putsch against left-wing parties and public figures took place, or 1968 when the ultra-national Ba'ath party took power. Oddly enough, the novel assumes that readers will have prior knowledge of these events and that it is enough just to remind them of the dates.
The novel is a light read with a sad, but not necessarily melancholic tone, where people even find it hard to laugh, where women, who know neither childhood nor youth, are permanently waiting for the something to happen.

However, The Land Border raises crucial questions about the situation of women's literature, and in particular narrative literature in Iraq. It is with regret that one discovers this literature by Iraqi women is still is in its infancy and seems hardly to dare take a step forward as women's literature has done in Egypt, in Lebanon and even in Saudi Arabia.


From Banipal 24 - Autumn 2005

Back to top