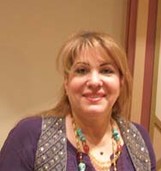 Laila al-Othman was born in 1943 into a prominent Kuwaiti family. She started writing whilst she was a student and her writings on social and literary issues first appeared in local newspapers in 1965. Al-Othman has written 14 collections of short stories, the first of which, Imra'a' fi Ina'a (A Woman in a Vase) appeared in 1976. Her latest collection Aba'at al-Maqam (from which two stories are translated and published in Banipal 47 – Fiction from Kuwait), was published in 2012. She has also written nine novels, her first novel, al-Mara'a wal Qitta (The Woman and the Cat), was published in 1985. But her best known novel is her second, Wasmiya Takhruju min al-Bahr (Wasmiyya comes out of the Sea), which was published in 1986 and has been translated into Italian and Russian and was chosen as one of the best 100 Arab novels of the 21st century so far. Her short stories have been translated into French, Spanish, Yugoslavian, Polish, Russian, German and Albanian. In 2000, Al-Othman was sentenced to two months in prison for publishing a book that was considered blasphemous and immoral. However her sentence was later substituted for a monetary fine. In 2004, Al-Othman established the Laila Al-Othman Award for Young Creative Talent in Fiction, a literary prize awarded biennially to young Kuwaiti men and women writers.
Contributor's Issues
Banipal No 3 October 1998
Banipal No 47 Fiction from Kuwait (2013)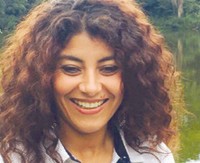 Latest News
07/03/2018
Sheikh Zayed Book Award announces the 2018 Shortlists
[read more]
26/02/2018
Shortlist Announced for IPAF 2018

[read more]
22/02/2018
On 3 March: Three award-winning translators to discuss "Translating Arabic Fiction Today"
[read more]
17/01/2018
Longlist for 2018 IPAF announced
[read more]
10/01/2018
Robin Moger is winner of 2017 Saif Ghobash Banipal Translation Prize
[read more]
01/12/2017
First Shortlist announced for the 2017 Saif Ghobash Banipal Prize for Arabic Literary Translation
[read more]
[read all news stories]